Buy Our Best Quality Blackout Blinds Dubai
Are you tired of being woken up by the harsh sunlight streaming into your bedroom? Look no further than our best quality Blackout Blinds Dubai Designed specifically to block out sunlight and provide maximum privacy, these blinds are best for anyone seeking a peaceful environment.
Our Blinds are made with high-quality materials that effectively block out light, ensuring that you can create a cozy and dark atmosphere at any time of the day.
They not only serve a practical purpose, but they also give any space a sense of class and refinement. With a wide range of colors and designs to choose from, you can easily find the perfect Blinds to complement your existing decor.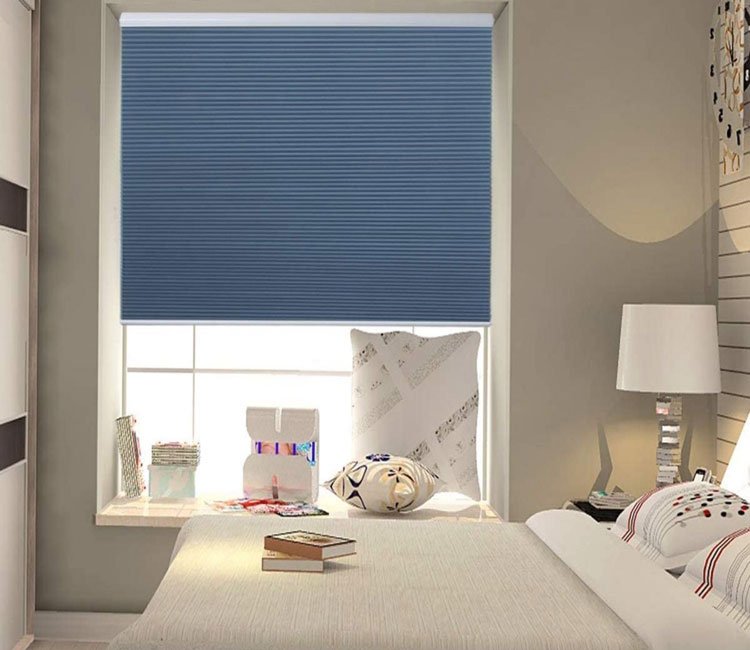 Get Our Trendy Blackout Roller Blinds Dubai at Cheap Price
Are you hoping to give your house or workplace a little bit of elegance and functionality? Look no further than our trendy Blackout roller blinds in Dubai, available at an incredibly cheap price. 
These blinds not only enhance the aesthetic appeal of any space but also provide the perfect solution for blocking out unwanted sunlight or streetlights, ensuring privacy and a peaceful atmosphere. Our range of Blinds comes in various styles, patterns, and colors to suit every taste and interior decor.
Whether you prefer a sleek and modern design or a more traditional look, we have the perfect blinds to elevate the ambiance of your space. Not only are these blinds stylish and functional, but they are also made from durable materials, ensuring long-lasting performance.
Don't miss out on this amazing opportunity to transform your living or working environment with our affordable and trendy Blackout Blinds Dubai.
Buy Our Latest Designs of Blackout Blinds in Dubai
Transform your living space with our latest designs of Blackout Blinds Dubai. With their sleek and modern appearance, these blinds not only enhance the aesthetics of your home but also offer incredible functionality.
Our Blinds are designed to completely block out sunlight, ensuring a pitch-black room whenever you desire. This is especially beneficial for those who work night shifts or need to catch up on sleep during the day. 
In addition to providing complete darkness, these blinds also offer excellent privacy, keeping prying eyes away from your personal space. Made from high-quality materials, our Blackout curtains and blinds are built to withstand the harsh Dubai climate, ensuring long-lasting durability.
Whether you want to create a cozy ambiance in your bedroom or a serene atmosphere in your living room. our latest designs of Blinds are the perfect choice for achieving the ultimate comfort and style in your home.
When it comes to choosing the right blinds for your home, there are many options available in the market.
However, if you are looking for the perfect combination of style, functionality, and practicality,

window curtain shop

 Blackout Blinds in Dubai are the ideal choice. 
These blinds are specifically designed to block out unwanted sunlight, providing you with ultimate privacy and creating a serene and relaxing environment in your living space. 
Whether you want to enjoy a peaceful night's sleep or create a cozy ambiance in your bedroom, our

Blackout Blind 

are the perfect solution.
Not only do they block out the harsh rays of the sun, but they also help to insulate your windows, keeping the heat out during hot summers and retaining warmth during colder months. 
Additionally, our Blinds are available in a wide range of designs, colors, and textures, allowing you to effortlessly match them with your existing decor and enhance the overall aesthetic appeal of your home

.
If you're interested in our Blackout Blinds Dubai installation service, contact us today.